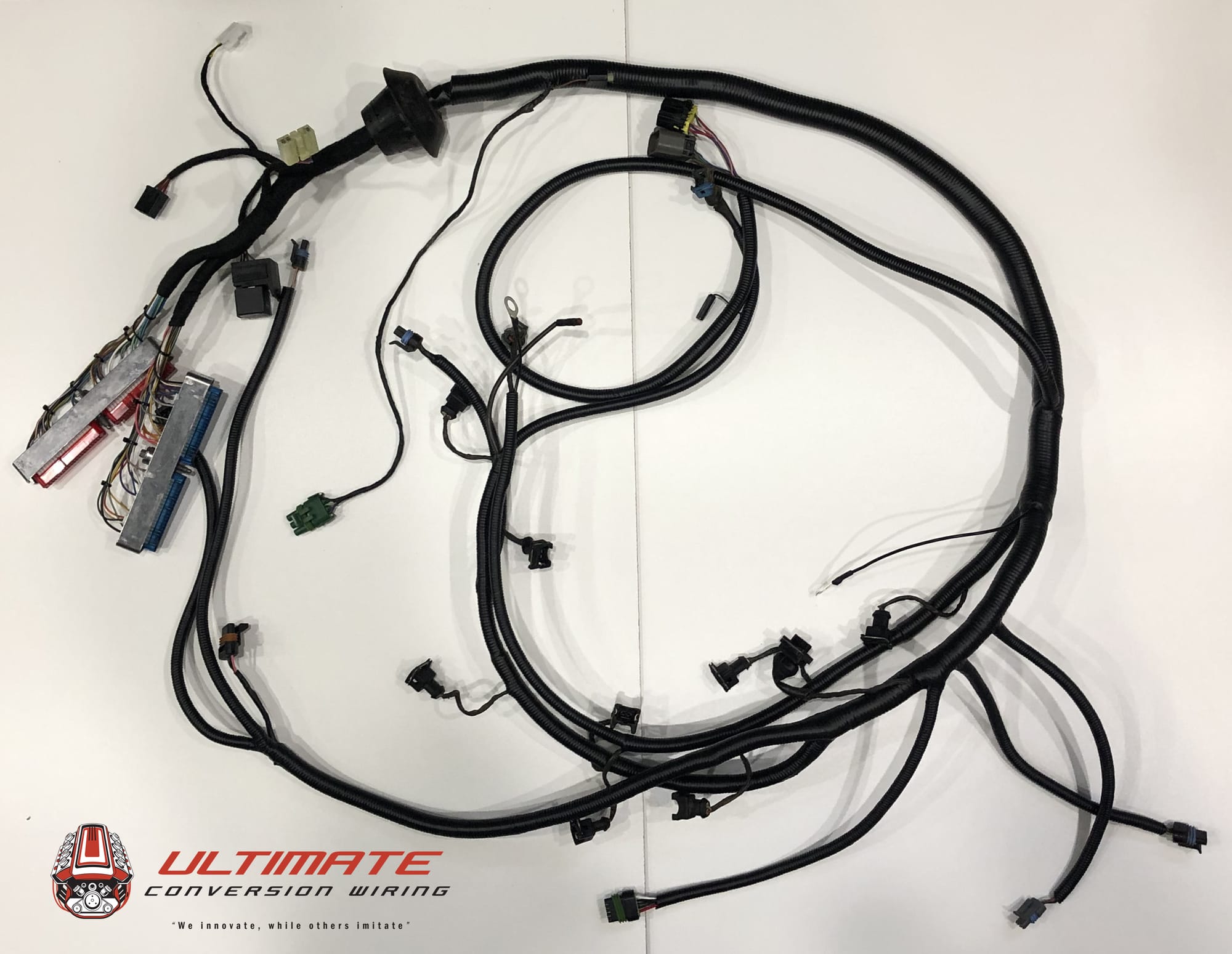 VS 5L loom modified to suit LS1 PCM and TH350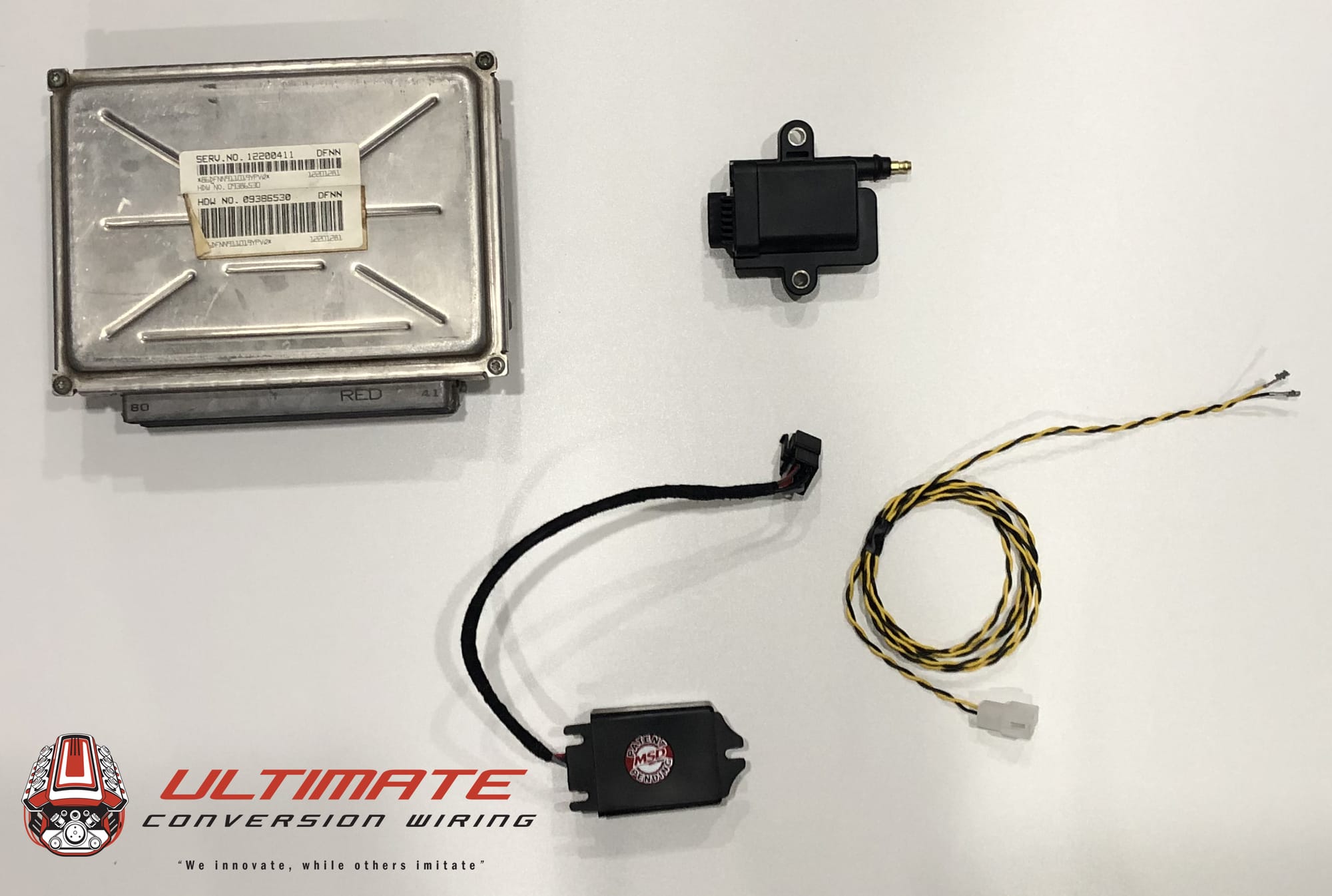 Parts supplied for VS 5L TH350 - LS1 PCM with base file, Tach Adaptor, IGN-1A coil and dignostic connection for VS commodore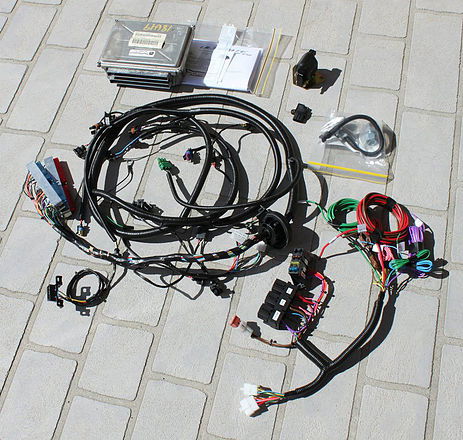 Kit supplied for a EH with 383 Stroker

Here is a 5L Harness made from scratch running a LS1 PCM.

Kit comes with:
- harness
- fuses and relays
- NEW coil
- NEW igniter
- PCM (base tune)
- instructions.

** Also in picture is one of our reluctor speed senders tha screw straight
onto GM gearboxes with pass-thru capabilites for a speedo cable

Can also supply:
- O2 Sensors
- Map Sensors (1, 2, 3 BAR)
- Oil Pressure sensors

As stated the picture above is a brand new loom made for the customer
We can also modify your supplied loom and have carried out the conversion
for cars ranging from Non Commdores right through to the VN-VT commodore
range. On VT's this will allow you to run MAFLESS but still retain the full working
dash (requires extra parts to be supplied and purchased from us)

When running a VN-VT setup the kit will not come with the relays/fuses but instead
will plug right back into your car and allow the AC etc... to still function as per Factory.

Also perfect for Automatic cars running the 4L60e as it will be fully programmeable
through the LS1 computer. Can run custom OS's (both HPtuners and EFILive) for
added features or boosted applications.